Mai multe pixeli. Mai multe posibilități
Ecran lat UHD
Cu 4 pixeli de Full HD, 31,5 "UJ59 oferă mai mult spațiu pe ecran și imagini UHD uimitoare de viață. Asta înseamnă că puteți vizualiza documente și pagini web cu mai puțin derulare, lucrați mai confortabil cu mai multe ferestre și bare de instrumente și bucurați-vă de fotografii, clipuri video și jocuri cu o calitate superbă de 4K.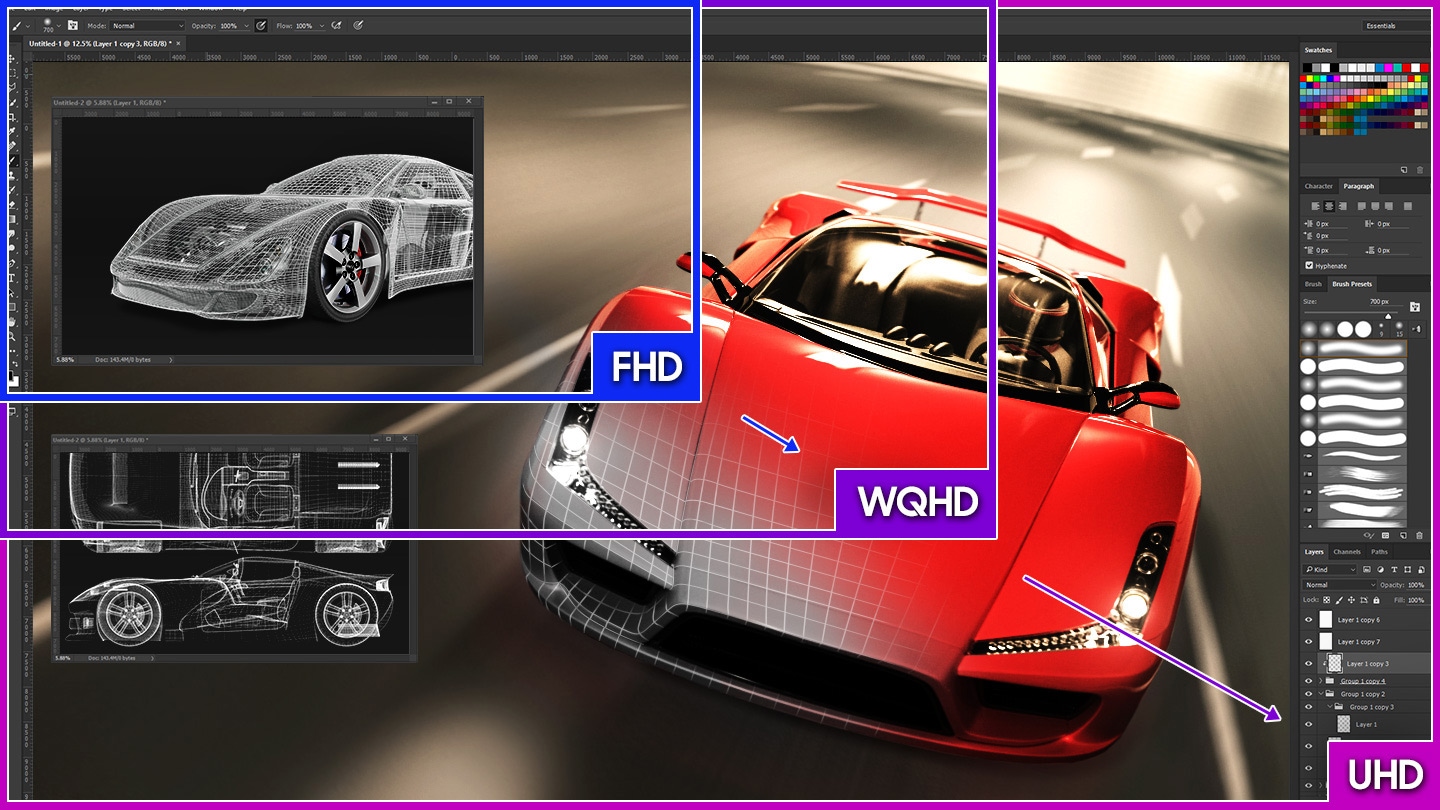 Un miliard de nuanțe de culoare
Susținând un miliard de nuanțe de culoare, UJ59 oferă imagini incredibil de vii și realiste. Precizia sa mai mare înseamnă că culorile apar mai naturale și mai reale pentru viață, făcând UJ59 ideal pentru aplicații foto, video și grafice.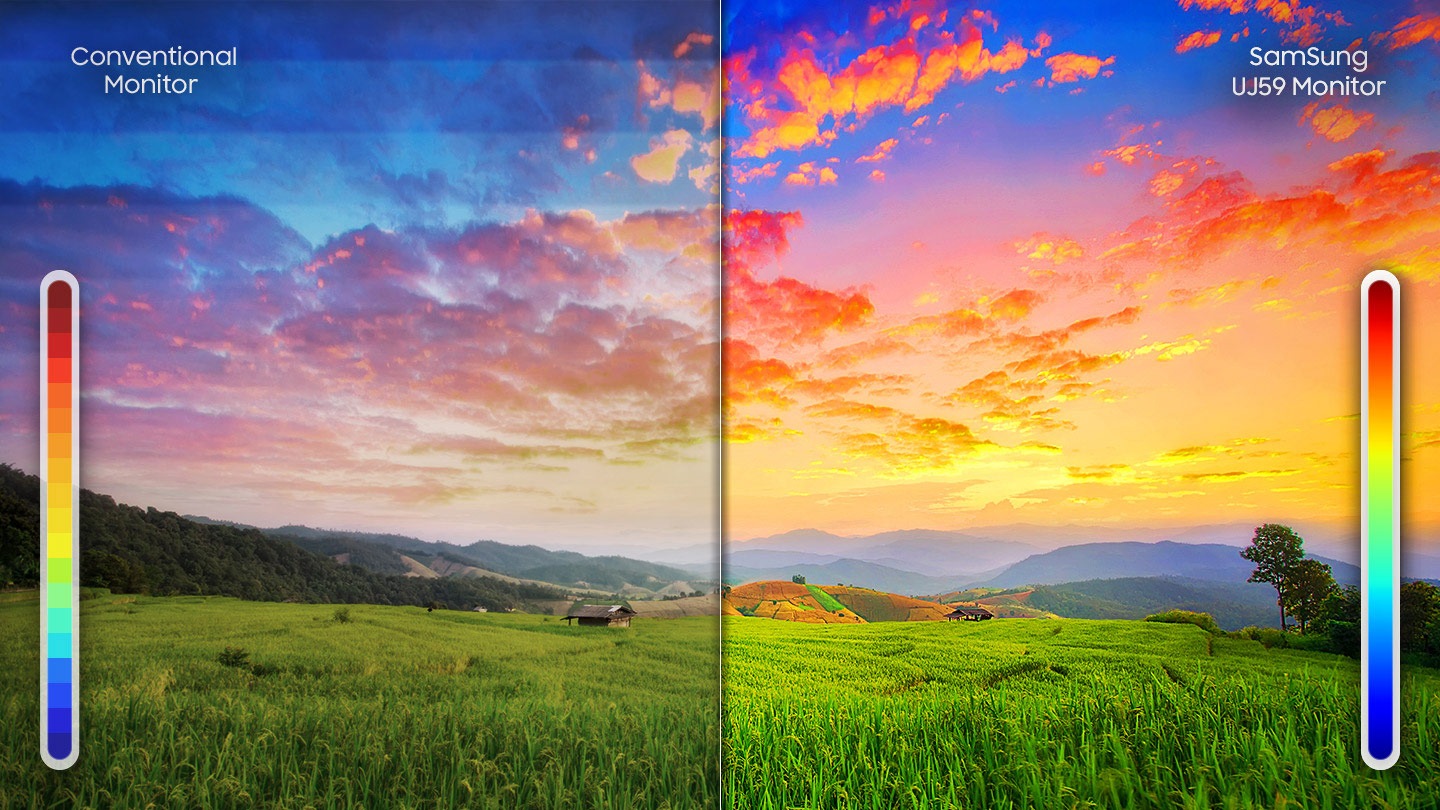 Jocuri cu ecran lat 4K
Descoperiți jocurile de 4K în ecran lat cu adevărat pe monitorul de 31,5 "UJ59. Cu 8,3 milioane de pixeli care susțin o gamă mai largă de culori și rezolvă fiecare imagine cu claritate pur și simplu uimitoare, jocurile 4K reprezintă o experiență cu adevărat palpitantă și imersantă.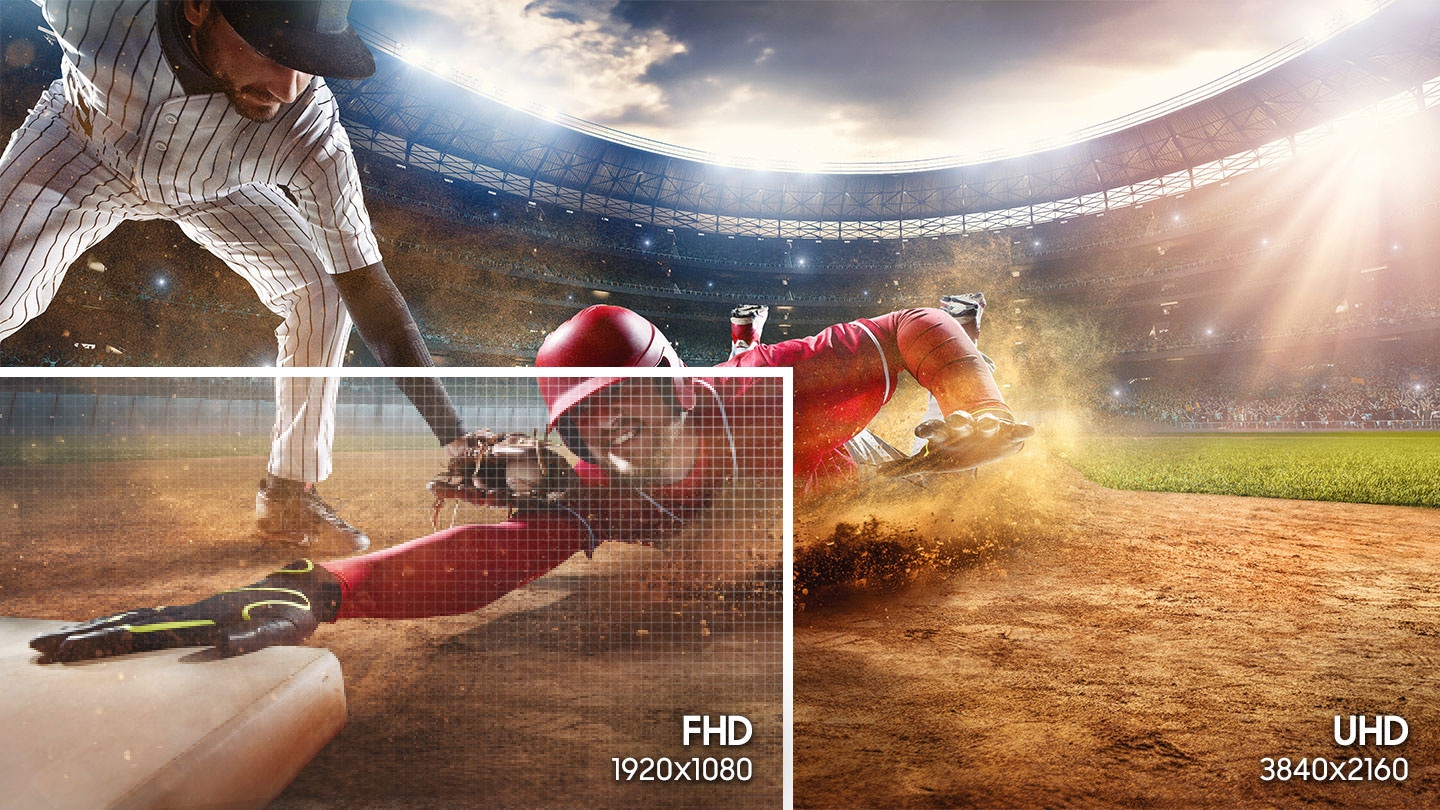 Game Mode
Game Mode instantly optimizes screen contrast to give you a competitive edge during gameplay. By selectively boosting contrast in scenes, Game Mode reveals more detail in dark areas to let you spot your enemies faster.
Transformarea fără sudură
Tehnologia de upscaling UHD de la Samsung include analiza semnalelor și îmbunătățirea detaliilor care convertesc fără probleme conținutul SD, HD și Full HD la o calitate a imaginii de aproape UHD.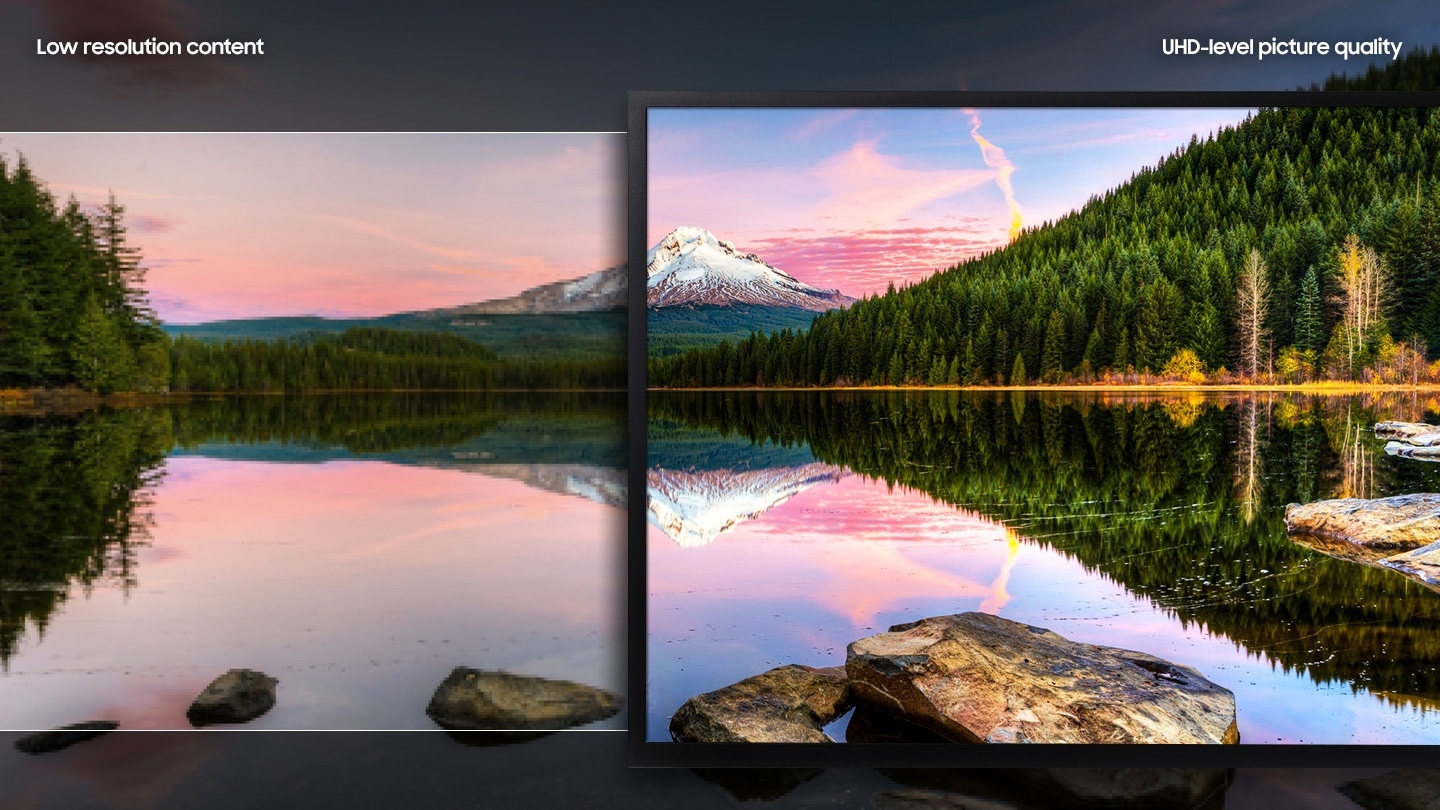 Puternic multitasking
Picture-by-Picture (PBP) vă permite să vă conectați la două dispozitive la monitor și să păstrați calitatea originală. Și pentru o operație optimă multi-tasking, cu Picture-in-Picture (PIP), puteți redimensiona a doua sursă la până la 25% din ecran și poziționați-o oriunde.
Cumpara Monitor LED 31.5 Samsung LU32J590UQUXEN UHD 4K 4ms FreeSync negru ieftin
Caracteristici tehnice
Monitor LED 31.5 Samsung LU32J590UQUXEN UHD 4K 4ms FreeSync negru lu32j590uquxen
Display
Rezolutie optima:
3840 x 2160
Tehnologie display:
LED
Tip Panel:
VA
Timp de raspuns:
4
Diagonala:
31.5 inch (80 cm)
Intensitate luminoasa
225
Unghi maxim vizibilitate orizontala/verticala (grade):
178°/178°
Contrast:
3000:1
Reproducere culori (milioane):
1.07
Rata de refresh (Hz):
60Hz
Conectivitate
Conectivitate:
DisplayPort,Audio
Facilitati
Boxe integrate:
Fara Boxe
Altele:
Aspect imagine 16:9,Inclinare -2,0 ° (± 2,0 °) ~ 15,0 ° (± 2,0 °)
Montare pe perete
VESA (100 x 100 mm)
Altele
Dimensiuni (W x H x D mm):
Cu stand: 72.9 x 53.4 x 25.0; Fara stand: 72.9 x 42.7 x 5.6
Greutate (Kg):
Cu stand: 6.3; Fara stand: 5.5
Putere consumata (W):
59 W
Nota: Fotografia produsului Monitor LED 31.5 Samsung LU32J590UQUXEN UHD 4K 4ms FreeSync negru are caracter informativ si poate contine accesorii ce nu sunt incluse in pachetul standard al produsului. Specificatiile tehnice sunt informative, pot fi schimbate fara instiintare prealabila si nu constituie obligativitate contractuala.